This May, an all-new attraction coming to Lake George, New York, will transport students back to a prehistoric time when dinosaurs roamed the planet.
Dino Roar Valley at Lake George Expedition Park, situated on 46-acres in the Adirondacks, will let students explore and immerse themselves into unique outdoor environments that transport them to other places through hands-on experiences and themed engagement.
Along the student's 90-to-120-minute journey down the park's half-mile paved trail, they'll encounter 20 full-scale animatronic dinosaurs—giving them an up-close and personal look at what the world was like when these creatures inhabited the planet.
On their expedition of discovery, students will come face-to-face with these life-like recreations and have the chance to climb into a dinosaur nest, dig for hidden fossils, join Roary the Raptor for a dino-riffic performance, and stand next to a life-size replica of the world's largest dinosaur discovered thus far: the Titanosaurus.
Expedition study guides, aligned with the New York State Department of Education's Next Generation Learning Standards and the New York State's Science Learning Standards, will be available for kindergarten through fifth-graders during school and group tours.
Dino Roar Valley will feature an array of onsite amenities, including a food and beverage area with snacks and other grab-n-go items, and a multifunctional special events space.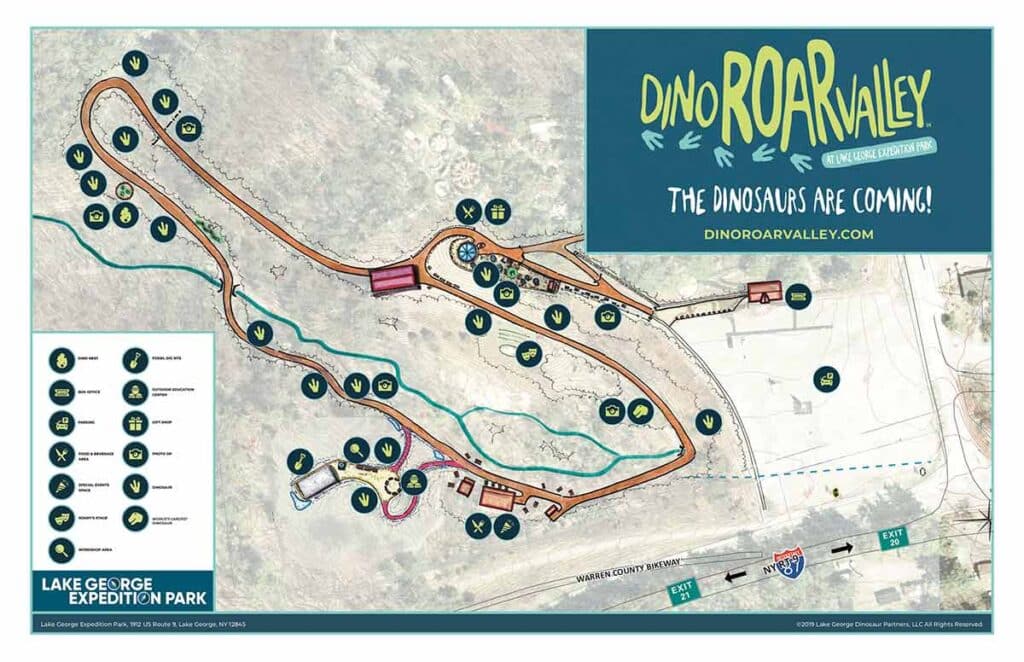 Which prehistoric creature will your students discover first?
Advance tickets go on sale in April 2019, with discounted rates available for groups.
Email [email protected] for more information.
Written by Sarah Suydam, Staff Writer for Teach & Travel.
Photo courtesy of Dino Roar Valley.