If anyone knows the impact student travel has, it's students themselves.
Last December, Your Big Year—a partner of SYTA—brought together 100 young people from around the globe to participate in a four-day virtual think tank called the Virtual Travel Impact Challenge. Online programming and events encouraged young people to discuss the current benefits and challenges of travel.
They spoke passionately, offering up great insights and recommendations for everyone involved in student travel. We've gathered just a few highlights from the wealth of information gathered over four days.
We learned that young people define their cultural background in ways that reflect the unique diversity of their upbringing, place of residence, and ethnic origin. Many students are keenly aware of their history and culture as dynamic, complex and multifaceted. They enjoy celebrating their own cultures as well as their friends', and truly love learning about traditions and practices in other cultures, discussing the similarities and differences.
Participants reflected on how their traveling experiences have challenged their preconceived notions about another time and place. Nothing opens students minds to realities beyond their imagination like travel. Young people are especially open and eager to get to know the locals and form lasting relationships. One student observed that she's shifted her priorities from just being able to tell people she went, to taking risks and actually getting to know people.
Young people are masters at using technology to keep in touch with their networks virtually, but also to connect with new people from all around the world. Not just that, but students are proud of being informed global citizens with a platform. As one student, Ganga Pratima, said, "Technology has enabled me to explore endlessly about every place that comes in my mind. With so many apps that help connect people across the globe gave me an opportunity to build connections and get to know about every place and culture."
Participants also shared what they think travel will look like post-COVID, and expressed concern around climate change. They expect more rules, regulations and safety protocols. But more importantly, they'd like to see this lead to a shift toward sustainability and inclusion in the industry. "We might see fly-free days and the tourism industry might offer facilities to give marginalized people chances of traveling," said student Isabelle Santos.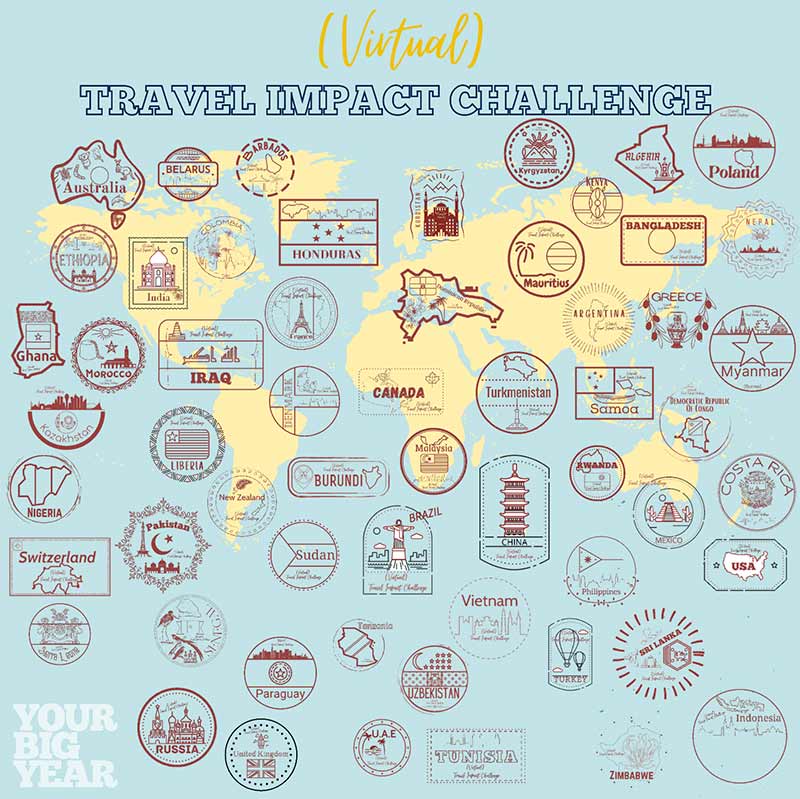 Their insights resulted in helpful recommendations for the travel industry:
Consideration should be given to planning and programming designed to provide authentic travel experiences for young people in areas of the USA and Canada that may not be regarded as the top tourist destinations. Young people are asking for experiences that will broaden their horizons and challenge their preconceived notions.
Further discussion on traveling and its interactions with gentrification, globalization, and consumerism should be fostered with ambassadors and participants partaking in programs throughout our partners.
Social media and digital platforms should be utilized to its fullest extent in order to engage with audiences during this time where travel is exceedingly difficult.
Fostering connection through virtual meetings and check-ins with young people should continue to be a top priority in order to ensure safety and security of travelers as well as to secure engagement of future participants.
And they left us with memorable quotes! Here are just a few:
"When you get in trouble or hard situations in traveling, you get to know your real self and you get to know who you're traveling with. There's no masks when those hard situations come around, like if you get lost or your wallet gets stolen. Those are the moments that you discover how you handle these sorts of hardships."
"I just like exploring deep into the culture. I think it was the opening ceremony, there was that video about those people hiking. And they were like, so tired and had heat exhaustion. Even though it might be exhausting, I find that really appealing to me. That's basically what I love about traveling—I like staying away from where everyone would be just going to where people might not be. Rare places, places that challenge you push you outside of your comfort zone."
"I see that as one of the greatest barriers for people to change their posture regarding the environment, is when they don't understand the impact of their actions. They can't make connections to their actions, how they connect to markets and governments. The things we choose to buy and the things we choose in our lives, they have a great impact on the environment. So I think when we travel and we see other realities, or maybe we see how the environment is changing, we can connect to the things we do to how the world is changing, you know, and how it can impact our choices."
For more reading, head to yourbigyear.com.