With some of the greatest art and architecture in the world, the Rockefeller Center is one of the crown jewels of New York City.
There's far more to see than the annual Christmas tree and ice rink—Rockefeller Center is home to a historic art collection, which started in the early 20th century with Abby Aldrich Rockefeller. She was a visionary art collector and patron who helped turn the Center into a haven for public art, and even cofounded the iconic Museum of Modern Art with two of her friends.
To experience the best of the center with your student group, check out the Rockefeller Center Art & Architecture Tour, offered five times per day, seven days per week. This live-guided experience is conducted nearly entirely outside for up to 25 guests.
On the Rockefeller Center Tour, a live historian guides you and a small group through the Center's most significant buildings, gardens, public spaces, and over 100 breathtaking works of art. During the tour, John D. Rockefeller Jr.'s vision for this Center of Art and Commerce in the 1920s is brought to life, as are the inspiring stories that defined its genesis and completion. Get an insider's view of the incredible architecture, art, iconic buildings, gardens, and spaces found throughout the Center.
Whether you are a local or visitor, Rockefeller Center will never look the same again after this expertly guided experience! Take it from Darby Jones, director of educational programming at EF Explore America.
"I had the great pleasure of experiencing a tour of Rockefeller Center with Matt Bachus. What a wonderful experience this was, and how I look forward to discussing (with my EF Product Management Team) how we can get more teachers & students from around the country to take advantage of these special opportunities," Jones said. "Matt is a gifted Tour Guide and if your other Tour Guides are half as good as he is, we will be in great shape."
With the support of Tishman Speyer, Rockefeller Center also brings in new, exciting, contemporary art on a seasonal basis. On August 11, a new sculpture by KAWS will be placed at the Center Plaza through October. This coincides with the artist's exhibition at the Brooklyn Museum which runs September 5, 2021.
The sculpture, SHARE, is an 18-foot-tall bronze figure featuring two of his iconic figures, "COMPANION" and "BFF." It represents the comfort and care we're seeking from our community right now.
"KAWS has created a universal language for anyone who interacts with his instantly recognizable figures," said EB Kelly, Tishman Speyer Managing Director overseeing Rockefeller Center. "KAWS's work subverts expectations while feeling both familiar and stylized, and having SHARE close our summer season of art at Rockefeller Center perfectly encapsulates our own commitment to contrast New York's different cultures, styles and energy."
Along with all this public art, Rockefeller Center itself is an art-deco masterpiece. Conceived over 100 years ago by John D. Rockefeller Jr. as a "city within a city," the center has been a hub of remarkable art, style and entertainment. In addition to housing NBC, Radio City Music Hall, FAO Schwarz, and Christie's Auction House, Rockefeller Plaza is also the home of Top of the Rock Observation Deck.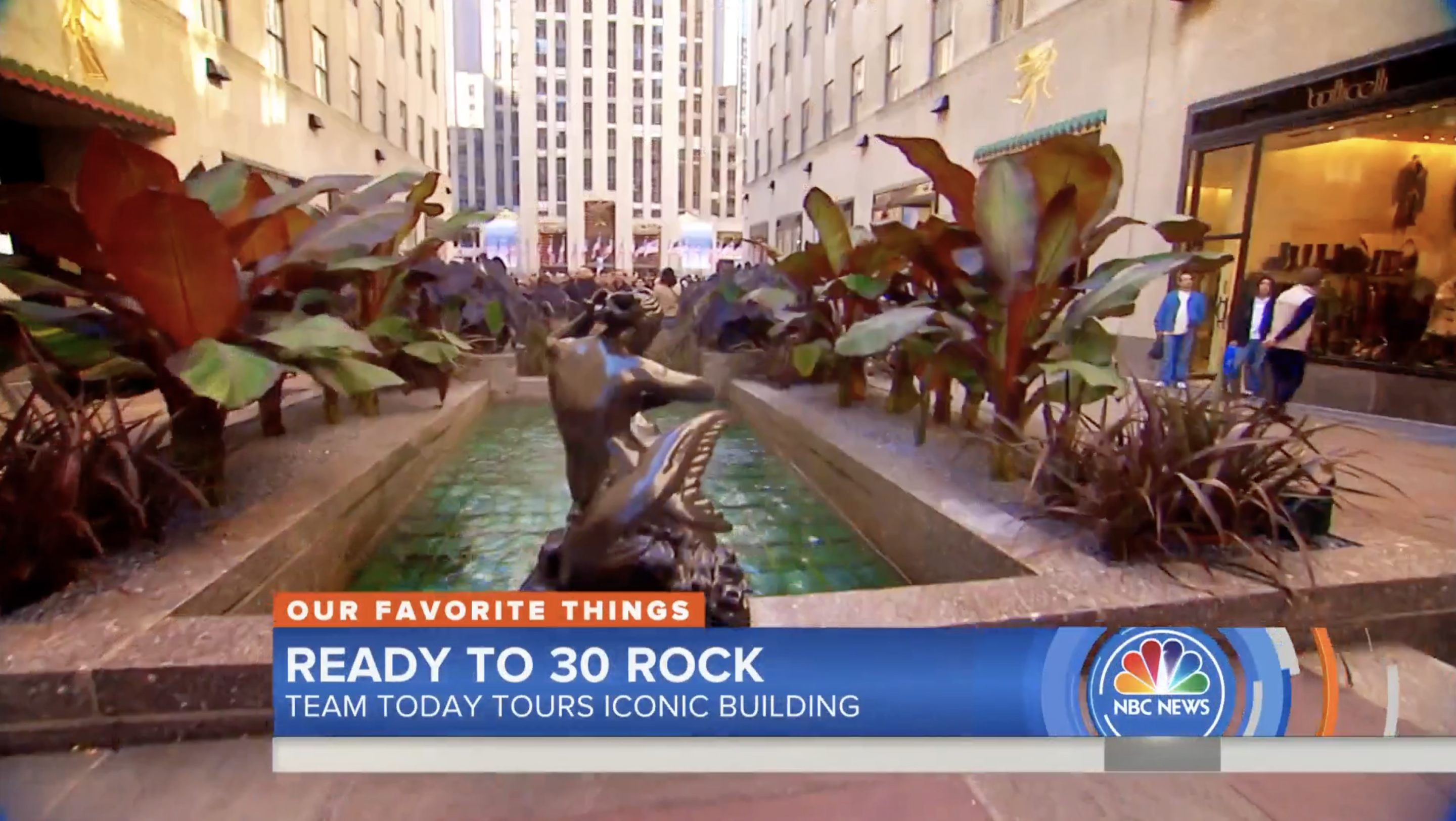 For more information on bringing your student groups to Rockefeller Center and its iconic attractions, visit rockefellercenter.com.