History comes to life in Charlottesville & Albemarle County, Virginia! Home to three of the nation's Founding Fathers, the region is steeped in a rich history that tells the complicated stories of these influential presidents.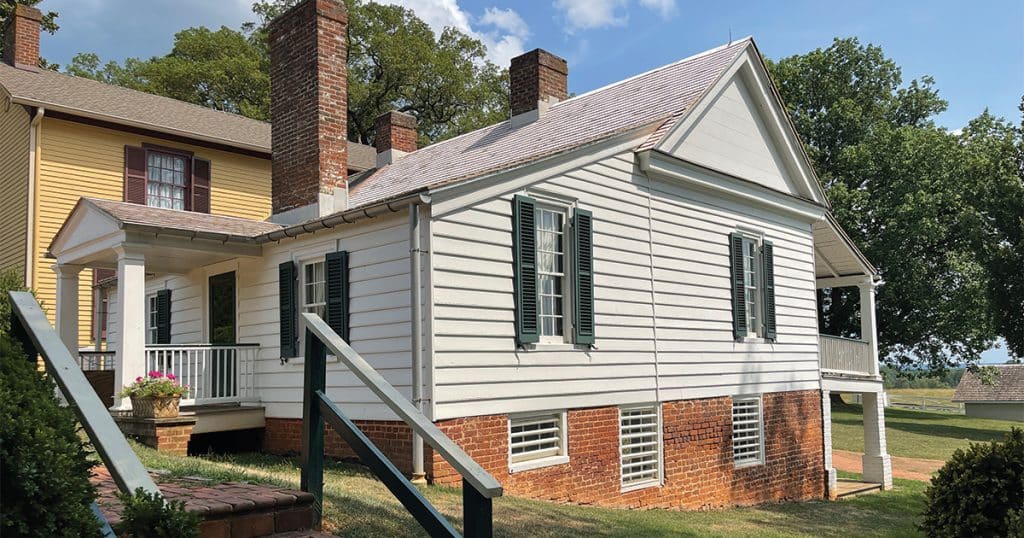 Visit Monticello, Thomas Jefferson's home, and the University of Virginia, both of which are a single UNESCO World Heritage site. Jefferson was the third president of the United States, author of the Declaration of Independence and the founder of the University of Virginia. Hundreds of thousands of visitors tour Monticello each year and learn about Jefferson's legacy and complicated history. Before your tour, explore the visitor center which features exhibits, a short film, and a gift shop.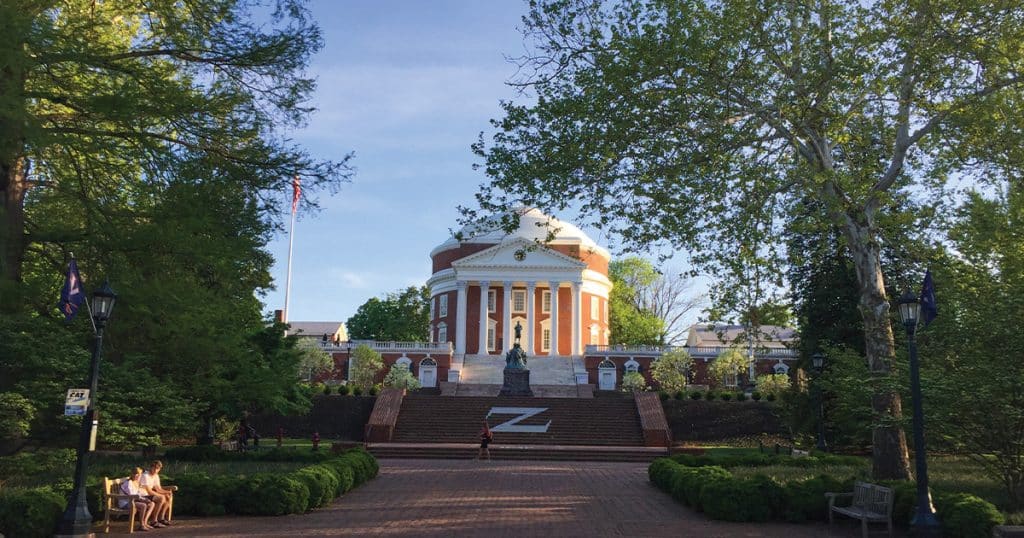 Nearby you will also find James Monroe's Highland, home of the fifth U.S. president. This home is less than two miles from Monticello and can easily be toured on the same day. A short and scenic drive northeast of Charlottesville will take you to Montpelier, the home of James Madison. Madison was the fourth U.S. president and the father of the Constitution.
Explore African American historic sites to learn more about the stories of the community's past. Head to the Jefferson School African American Heritage Center to delve into the legacy of African Americans in the region, view the modern art gallery and engage in live events. Or tour the Memorial to Enslaved Laborers at the University of Virginia. This memorial honors the lives, labor, and resistance of the 4,000 – 5,000 enslaved people who lived and worked at the University of Virginia at some point between 1817 and 1865. The memorial includes 4,000 memory marks in their honor.
After you've immersed yourself in local history, be sure to stop by Michie Tavern, a colonial-era tavern, which serves up buffet-style Southern fare to groups throughout the year. After your tasty meal, explore the tavern's grounds and general store.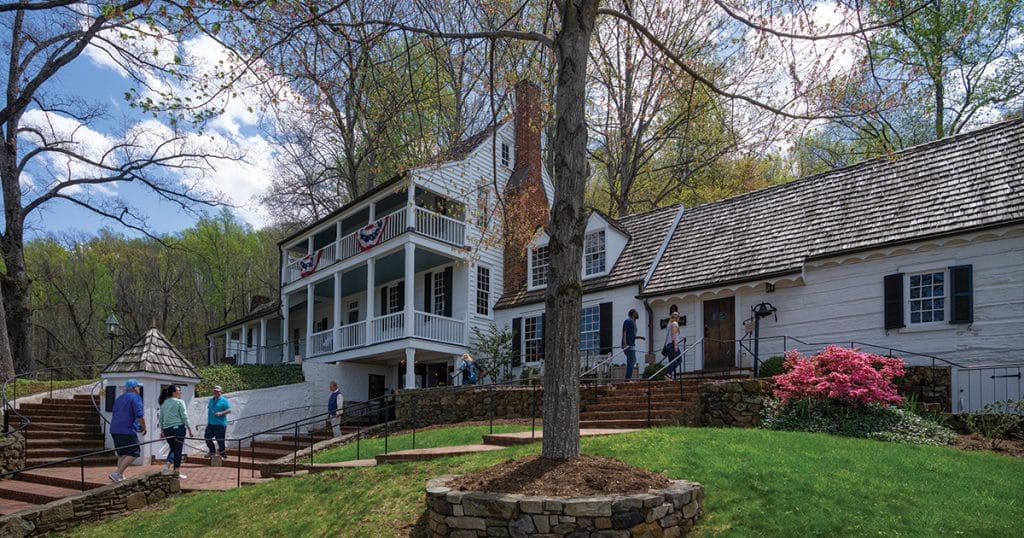 Unique to the Charlottesville area, the Kluge-Ruhe Aboriginal Art Collection of the University of Virginia is the only museum in the United States dedicated to the exhibition and study of Indigenous Australian art.
Finally, the Lewis & Clark Exploratory Center features tours and hands-on activities that relate to exploration past and present: mapmaking, journaling, drawing, nature observation, carpentry, and photography. The building is on land once inhabited by the Monacan Nation and beside the Rihanna River. You can tour a full-size Lewis & Clark Expedition replica boat and exhibition hall. Rotating and permanent exhibitions related to both the local history of Lewis & Clark and the national journey are available.
For more information on all of these experiences, please contact Teresa Lamb, Sales Manager for the Charlottesville Albemarle Convention & Visitors Bureau at [email protected]. Learn more at www.visitcharlottesville.org.
Photo Courtesy of Brantley Ussery.