Marking the 50th anniversary of a June 1969 police raid of the Stonewall Inn in New York's Greenwich Village, Newseum's new exhibit Rise Up: Stonewall and the LGBTQ Rights Movement gives visitors a chance to explore the modern gay rights movement.
The protests following the Stonewall raid are considered to be the catalyst that inspired the modern gay liberation movement and the ongoing fight for LGBTQ civil rights.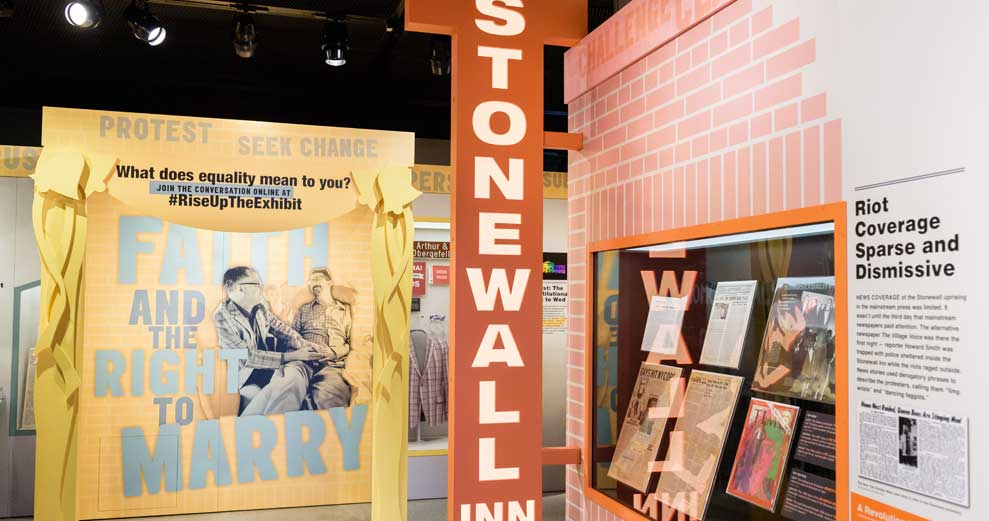 Through powerful artifacts, images and historic print publications, the exhibit explores key moments of gay rights history, including the 1978 assassination of Harvey Milk, one of the country's first openly gay elected officials. Additionally, it delves into the AIDS crisis, Rep. Barney Frank's public coming out in 1987, the efforts for hate crime legislation, the implementation and later repeal of "Don't Ask, Don't Tell," and the fight for marriage equality.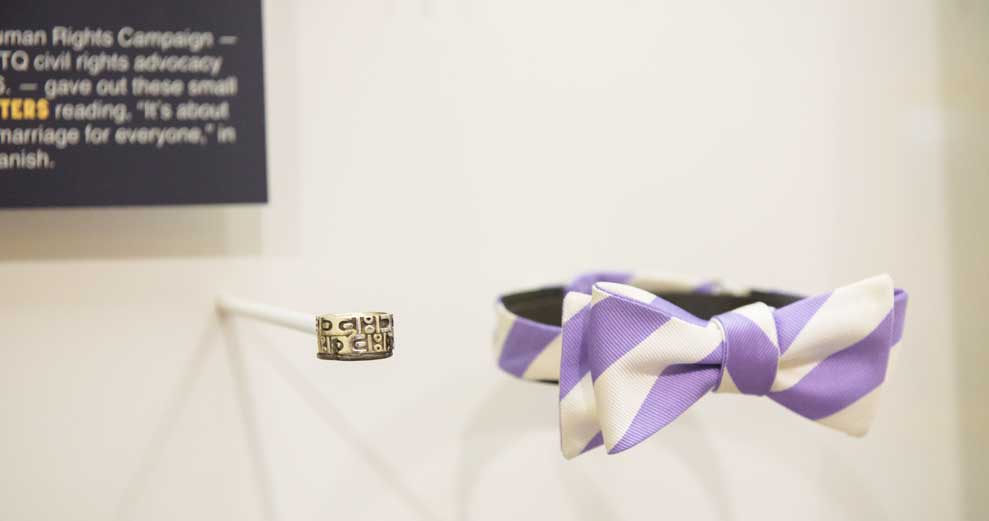 Rise Up also examines popular culture's role in influencing and reflecting attitudes about the LGBTQ community through film, television, sports, and music and explores how the gay rights movement harnessed the power of public protest and demonstration to change laws and shatter stereotypes.
While visiting, groups can also view Into the Streets, a 17-minute film that explores how the LGBTQ rights movement harnessed the power of public protest to change policy and shift culture.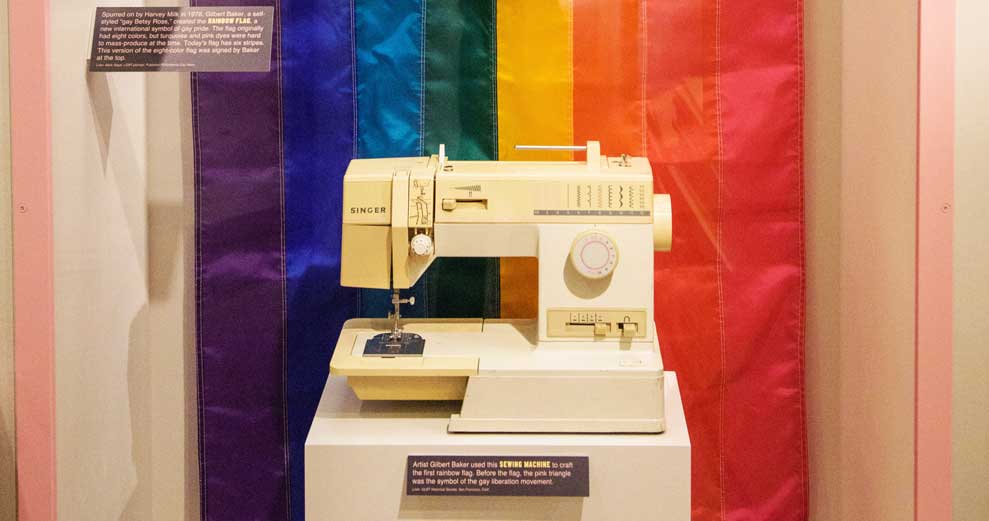 Experience the exhibit at the Newseum through its closing to the public, on December 31, 2019.
Courtesy of Teach & Travel.
Photos courtesy of the Newseum.