In these uncertain times, you may wonder what your options are when postponing a student trip isn't possible. SYTA has rounded up some of the most frequently asked questions related to group cancellations and refunds, so you can best understand the process.
What are my options for refunds of canceled or postponed trips?
If rescheduling or postponing a trip is not an option, tour operators will work on your behalf to secure refunds from vendors where possible. Please note this article on the booking process and understand this is a time-consuming process—one in which not all funds you may have deposited are still in the tour operators' hands and some fees have been incurred to pay for the booking process.
Who is responsible for ensuring I get my money back? Why can't I get a full refund right away?
The tour operators are your advocates, working on your behalf to secure refunds for your trip. Payments are made in advance by the tour operator to the vendors. Itineraries include multiple vendors and each vendor has a different refund policy. Full refund amounts might vary based on the terms and conditions of the contract and on any nonrefundable deposits outlined in that language.
If you booked parts of your trip yourself, you will need to request refunds directly from the related vendors.
If I can't get a full refund, can I get a partial refund?
In most cases, tour operators can secure at least a partial refund. Each situation is different and must be viewed on a case-by-case basis as terms and conditions vary with each vendor.
Why isn't the refund process easier?
Under normal circumstances, cancellations and refunds would have been easier. Now, with shutdowns, furloughs, and layoffs by vendors, operators are working with changing cancellation and refund policies that are out of their control. In some cases, there is no one working at the vendor to process the refunds. Operators paid these vendors with the deposits and payment from clients and do not actually hold the funds.
Here's an infographic to show the payment process: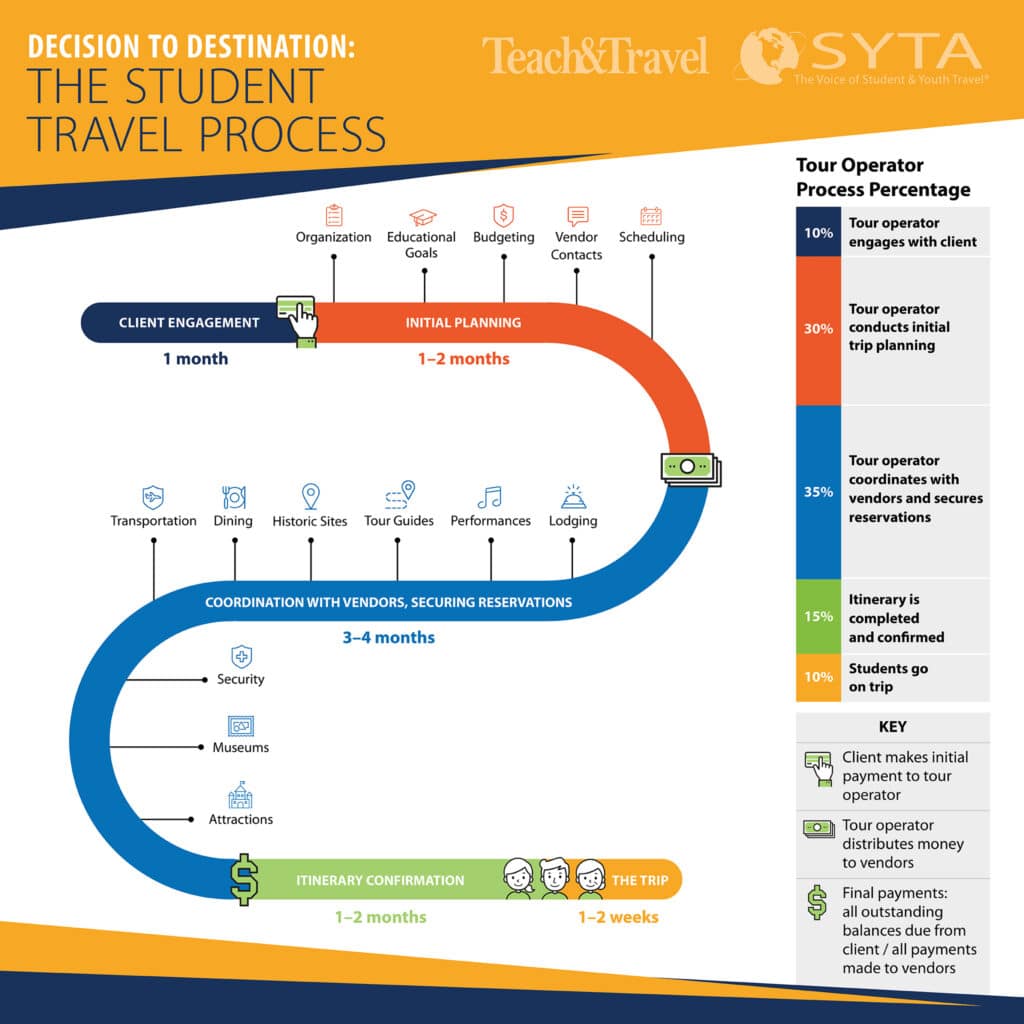 To learn more, view the SYTA COVID-19: Educator Resource Guide for Student Group Travel.
Courtesy of SYTA.