This past winter, Travel Unity's 2022 Northeast Youth Summit took place in historic Auburn, NY, the chosen home of Harriet Tubman.
From December 9-11, the nonprofit hosted 31 high school students from the Auburn public school district to the Carriage House, where four college students led activities and discussions around identity, travel experiences, and travel sector careers. Students met the local DMO, Tour Cayuga, and learned what a DMO does and what locations in the area were being highlighted. Students then created a day trip in the Auburn area and shared their personal experiences in these locations with family and friends.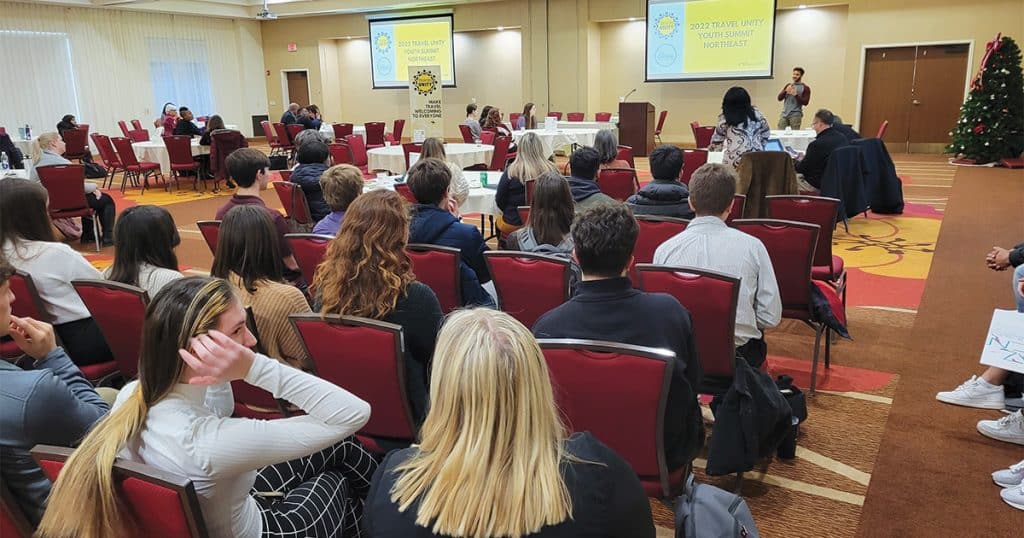 Travel Unity has been hosting industry summits since 2016, advocating for increased diversity in the world of travel through individual and community empowerment. A couple years ago, they decided to start bringing in students to meet industry professionals at the conference and in the local community, to show teens what opportunities exist for them in the industry.
"Definitely a highlight was having them talk about places within their own area that they have visited or want to visit, and they had to plan a trip for someone who is coming into town," said Elijah Washington, youth and collegiate programs director for Travel Unity. "It was so awesome to see all of their different parts working together on something they didn't even know they had to do, and they presented it so well."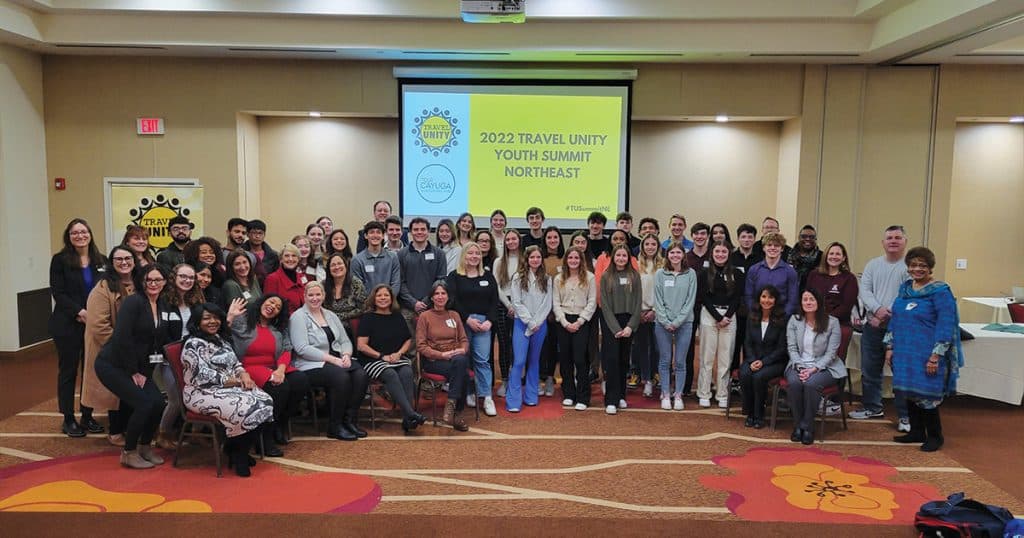 Once students were comfortable making a local trip, they learned about the opportunity to study abroad in high school and heard about the experience of our teams' travels abroad around their age. This gave students the feeling that a trip was possible, and they saw and heard from someone who did it with little to no money.
Students then created an international trip, which set them up for their last activity, where students created a company within a travel industry sector. They had to identify a company name, services/products, and what roles they would be "hiring for." The students then presented their companies to their peers, teachers, and travel industry professionals who attended the industry conference for Travel Unity that day.
The college students who led the high school programming stayed for the weekend to explore historic Auburn, NY, and network with some industry professionals. They visited The Seward House, the Equal Rights Heritage Center, Harriet Tubman's Home, and the Gravesite of Harriet Tubman. They connected with a local county legislator Brian Muldrow, met the Executive Director of Tour Cayuga, and even discussed with a local community leader/business owner what they thought the local community needed to bring more diverse tourists.
Travel Unity asked one of the teachers, what were the biggest takeaways for your students? The response was "The project-based learning, presentations, and learning from others' lived experiences." Overall, it was a great weekend of dialogue and networking for students.
"We really hope to bring these conversations during 2023," Washington said. "These spaces have been awesome so far, the three times we've done it. Even in smaller classroom spaces where these educators are, there's opportunities to talk about workforce in the travel industry. We hope to provide more resources in the future for that."
This article originally appeared in the March 2023 issue of Teach & Travel.